Creative Technology & Cause Marketing Advocate

"Creativity is necessary and an integral part of being human"

Jasmine spoke at TEDxMMU in Cyberjaya
on the topic 'What Inspires Me" #listentoyourheart.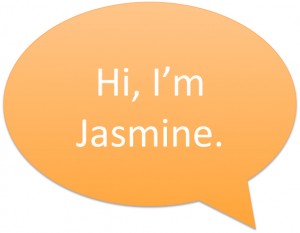 What starts a conversation?
Creative entrepreneurship.
A decade ago, we launched 'Go International', an experience that brought 60 young people through our homegrown digital culture youth festival FEYST to NVISION@SanJose, ESWC@ParisGamesWeek, Malaysia Fest Sydney, DreamHack Sweden, Shanghai World Expo, Digital Youth Award Singapore, Sweden Malaysia Innovation Week, GBOB@Chiangmai, GBOB@Oslo. This feat has started many conversations! We raised over RM4 million in media ROI for sponsors, arranged for 6 pro-gamers to meet the Prime Minister, got what I asked for when I jokingly requested for 100,000 meatballs from IKEA, and developed hundreds of hours of digital content. The spirit of entrepreneurship begins early and international exposure is a catalyst for young people to help create better solutions for the planet. One thing was for sure – we were a key player in driving creative independence simply by doing what we were doing. 
+
Today, I'm Principal Consultant at JasmineLow.com and
Co-founder, Brand Marketing Communication Agency GoInternationalGroup.com
Founder & CEO, Digital Webmaker Agency WebPRojx.com
Ordinary member, Malaysia Australia Business Council

The work we do at GoInternationalGroup.com Innovation Lab:
Corporate fitness training platform, AsiaFitnessToday.com
Peer-to-Peer Learning Platform, GoInternationalGroup.org
Co-founder of cause-marketing platform, DoPPelMyFund.com